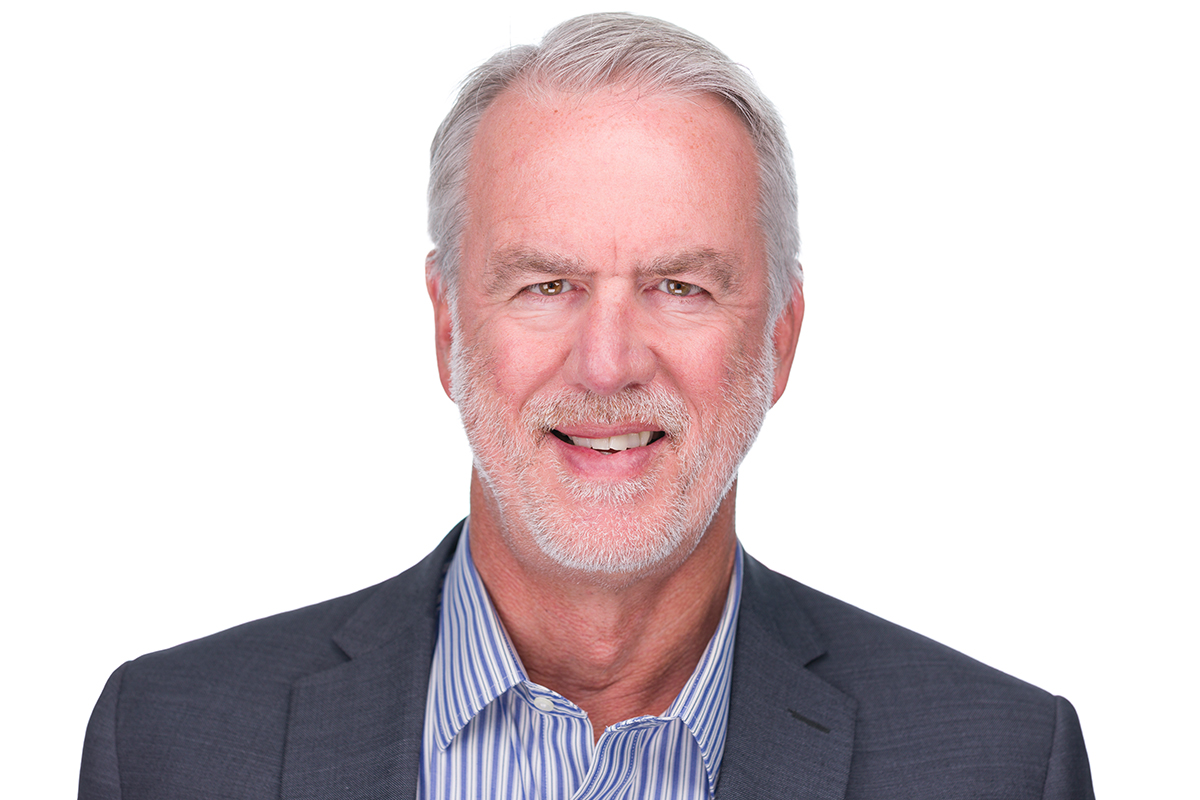 11 Jan

ICON acquisition confirms its status as a global powerhouse in clinical research
Steve Cutler, CEO, ICON, analyzes why the Irish clinical research organization was the ideal partner in large-scale trial of the Pfizer-BioNTech COVID-19 vaccine
Founded in Dublin in 1990, ICON is a leading contract research organization, helping partners around the world to accelerate the development of drugs and medical devices. ICON's services span the entire lifecycle of product development and can be adapted to suit small local trials or large global programs. To begin this interview, could you give me a general overview of ICON's evolution over the years and some of the major drivers of the company's development?
ICON is an Irish success story. We were established in Dublin back in 1990 with five people: there were two founders, John Climax and Ronan Lambe, and John is still on our board today. We're now about 16,000 people at ICON but, subject to the closing of the acquisition we recently announced, we will be about 35,000 people—making us one of the largest clinical research organizations (CROs) in the world. ICON has been a strong story out of Ireland over the last 30 years or so, based on the propensity to outsource clinical development and clinical trials. We work for pharmaceutical, biotech and medical device companies that have a need to continually do research and development (R&D); specifically, it's more the D that we do rather than the R. These large-scale clinical trials require people all around the world, so there's a large, fixed-cost aspect to it.
30 or 40 years ago, the pharmaceutical companies would do everything; they'd do the research, they'd find the drugs in their labs, they'd develop those drugs, manufacture those drugs, sell those drugs. These days, they have the opportunity, and particularly through companies like ours in the development space, to outsource that clinical development and be much more flexible and virtual, moving some of their more fixed costs to more variable costs going forward, and we've benefited from that. The need to continually develop new drugs still remains an area of significant unmet medical need and a lot of our work is in that space.
We have been very involved in the COVID pandemic, conducting a number of COVID vaccine trials. We conducted the large Pfizer BioNTech phase-three trial and had 1,000 people working on that. As we go forward and come out of the pandemic, opportunities to do trials in different ways, in a more patient-centered decentralized way, is also offering us opportunity for growth while accelerating the development of much-needed medicines. We continually have to move forward, to reinvent our business, to reinvent the landscape of clinical development.
Scientific innovation is at the core of ICON's evolution as a company. Could you share some insights into ICON's R&D programs and its highly innovative ecosystem? What strategies do you use to leverage the latest technologies to drive innovation and constantly push the envelope, and what are some of your most groundbreaking recent projects?
We have a number of areas of innovation. We don't hold the intellectual property for the pharmaceutical compound itself, which remains with the sponsor. We tend to innovate around process: for example, for recruiting patients into clinical trials faster and ensuring retention of their participation through support services that aim to reduce or remove hurdles to their participation in a trial.
We've innovated around our patient, site and data strategy. We have a global network of sites that helps us to recruit patients more effectively. We innovate around artificial intelligence (AI), for example, using AI technologies to organize and categorize thousands of important documents that are necessary when conducting a clinical trial—these could be patient consent forms, protocols, case reports or CVs of the investigating doctors conducting the trial and so on. All of these documents must be collated and organized into a 'Trial Master File' for submission to regulatory authorities for review. Using AI technologies has helped to accelerate such documentation-related processes and, therefore, contributed to reducing the cost of conducting the trial.
In the decentralized-trial approach, we're now in a process where we have wearables to gather a range of physiological data such as heart rate, and where patients can record if they're feeling well or unwell or have a level of pain on their smartphones. It's really around process and transforming clinical trials to improve speed, remove inefficiencies and reduce cost. Being more efficient and more effective with our customers' budgets is what we try to do as an organization, so their success is our success. If they get drugs to market and those drugs generate a commercial return, they can redeploy that capital into further R&D, and they come back to us and invest it in more drug trials.
We need our clients' trials to be successful, and we need to support our clients to get to decision points quickly and effectively. If a drug isn't going to work—and most experimental drug compounds fail in clinical trials—you need to know that as soon as possible, so you don't spend too much money working out whether you actually have an effective compound. You try to spend as little as possible to get to a decision and then, if you think you've got a viable drug candidate, then you go into the larger-scale phase three, which is where ICON really comes into its own.
Prior to the COVID-19 pandemic, ICON's vaccines team worked on trials involving the Ebola virus, SARS and MERS on behalf of government, non-governmental organizations, global biotech and pharmaceutical industry partners. What lessons from previous vaccine trials was ICON able to bring to its work on COVID-19?
I think the lesson in any vaccine trial is that you have to be very flexible and agile with your resources because, by their very nature, you need to do them where the outbreaks are. There is no point doing a vaccine trial where there's no disease; you have to monitor where the diseases and virus are on a very fluid and regular basis. So with COVID, we were trying to recruit patients where the worst outbreaks were. We were in Argentina, Brazil, the U.S. and South Africa doing trials, so being able to move our resources around is important and we have a lot of patients in those sites.
In Argentina, we had a site that had 5,000 subjects. They weren't actually sick, so we had to have over 100 ICON staff at that site helping to monitor and manage the data as it as it was collected, making sure that the patients were seen appropriately and that all safety standards were upheld, which had to be done remotely. We had people in Japan monitoring the electronic data that was accumulating at the site. We have to be able to deploy technology, we have to be able to move our resources around very effectively and very efficiently. We had to establish sites where the virus outbreaks were taking place, where the virus was prevalent, so that you could enroll subjects who were likely to be exposed to the virus and who would benefit from being protected. These are big studies—there were 44,000 patients in this study—so you're talking about a lot of people, and it's very important to comply with safety standards and regulations.
What are some of the challenges and benefits of working with such a broad spectrum of clients and partners.
Every customer does things a little differently and, in many ways, that's a good thing, because we find the best way for them. We can bring our broad experience of previous trials and provide our clients with expert advice. At the moment, the biotech industry is incredibly well funded, there's a lot of investment and innovation underway in developing biotech drugs. We are able to take our experience of developing a drug targeting pancreatic cancer, or COVID, or asthma, or any sort of therapeutic area, and we're able to apply our expertise to those new compounds as they come through. That's one of the benefits, I think, of being in the CRO market: we're not locked into any one particular method of clinical development. We have our own standard operating procedures, processes and technology platforms, but we also have an ability to be agile and to work out the best option for doing this particular drug or this particular indication at this particular time.
ICON has been closely involved in the fight against COVID-19 at a national and international level, providing clinical monitoring and safety oversight on COVID-19 vaccine trials for both the private and governmental sectors. As you mentioned, you recently ran the large-scale trial of the Pfizer-BioNTech vaccine, which involved 44,000 participants over a four-month period. What made ICON the ideal candidate for this?
We've had a partnership with Pfizer for 30 years. They were one of our first customers in 1990, while a more formal partnership came into place around 2011. It was renewed in 2015 and it's been renewed again since then. We have more strategic partnerships now, but we've been working with Pfizer for many years, really since we began. You get to know the customer; you get to know the way they do things. Because of our strategic partnership, I think we were able to move very quickly: we didn't have to wait for all the contract renewals, we understood their operations and processes, we knew what they were going to do, what we were going to do and how that interaction would happen. It's a little bit like a marriage, I suppose you get to finish each other's sentences, in some ways, and that's the benefit of these partnerships. We know them as well as they know us—our strengths, our weaknesses—and we're able to fit together, hand in glove, to make sure that ultimately the trial gets done efficiently and effectively.
In March last year, ICON launched the Coronavirus Observatory, a tool that provides real-time updates on COVID-19 vaccine trials and insights into key issues. Could you share some further details about this initiative and some of the benefits it offers?
Let's be honest, there's been a lot of misinformation around the virus and so we feel we've contributed to a verifiable and a valid source of information that's based on good scientific fact and carefully curated news sources, helping not just ourselves keep informed of COVID clinical developments, but our customers, other third parties, and even the public.
In October last year, ICON won 'Best CRO' at the Vaccine Industry Excellence Awards, the third time it has won the award. What factors does this award take into account?
It's nice to win these awards, but they are a side benefit—icing on the cake for doing your job well! It's great for our employees to get some well-deserved plaudits and I love the fact that our employees are recognized by the industry. We do good work, not just in vaccines, but across a number of different therapeutic areas and the vaccine industry award was great to receive. We use it a little bit in our marketing material, but we work right across the spectrum of therapeutic areas and we don't get too carried away by awards or this sort of recognition. They're nice to have but, in our business, you're really only as good as your next project, you don't look back, you look forward. You really can't afford to rest on your laurels in the service industry that we're in, you have to just keep moving forward and keep recognizing that, no matter how well you did, you can always do better. We look at continuous improvement.
Turning to the company's acquisition strategy. It was recently announced that ICON is to acquire PRA Health Sciences. The combined entity stands to become one of the biggest players in several key clinical market segments, as well as having formal strategic partnerships with a majority of the top-20 biopharma companies. How will this move expand ICON's functional, geographic and therapeutic scale? 
This is a very important acquisition for us. Once fully completed, it will more than double our size. It brings us to either number one or two in the key clinical CRO segments of the highly competitive clinical development market, whether it be full service or functional service or early phase research. We become a major player in the clinical development space and scale is important in clinical trials. We conduct trials all around the world, we have to recruit patients in many different countries, you want to do it fast and effectively—so having capability in Asia, Latin America, North America, Central Europe, Eastern Europe is really important; not just having a few people but having a critical mass of people in those areas is important. Having expertise in therapeutic areas, whether it be vaccines, oncology, infectious diseases or immunology, it's key that we have the medical and functional resources.
That is a really important part of why we've done this. The other key area is around decentralized trials through a combination of mobile and connected health platforms, a global site network, home health services and wearables expertise. The combined company will deliver differentiated decentralized and hybrid-trial solutions. Financially, from a cost point of view, we have tax synergies. We appreciate the Irish tax rate and that's something that we are quite happy to make the most of. We have some real efficiencies that we can drive forward with that, so it's a very good deal for our shareholders, as well as our customers and our employees.
What strategies are you using to develop your distribution network and is ICON planning to forge any other new partnerships in the immediate future?
I think for us, as one of the largest CROs, our strategic partnerships really focus on large pharma companies, but equally important is how we deliver for our biotech customers. Biotechs are typically smaller companies, but they are very influential and they're very well funded, so we want to make sure that we're working effectively in that space and developing their drugs efficiently. They have a different kind of dynamic and a different culture, and we work hard to ensure that our organization accommodates their needs and specific approach. They're much quicker on their feet, they're much more agile and we also have to be agile in order to successfully engage with them.
Globally speaking, how would you summarize your vision and ambitions for ICON for the next few years?
In terms of our global ambitions, we will become a major player in the clinical development field. We want to innovate in a way that allows our customers to be really successful in terms of the number of drugs they get to market, the speed at which they get them there and, of course, the benefits of those drugs when they get the market. We want to be the best. Being big is part of being the best, but you don't necessarily have to be the biggest to be the best.
We want to be the innovator in the industry, we want to be the best partner in the industry. Partnership is really important for us—it's a long-term thing. As I mentioned previously, it's like a marriage, there are great times and there are challenging times, but you work through them together for the good of the overall union, ultimately for the good of the particular compound or portfolio that you're developing. Partnerships are an important focus for us, we want to be the best partner, to be the best executor and the best operator. In the clinical-trials space, we want to bring innovation and creativity, not just in terms of technology, but in terms of how we do things, the process that we bring and the focus on execution that we have in the partnership. There remains a huge unmet need for medicines in many indications—helping develop drugs to save lives and improve patient's lives is central to our mission.
What would be your final message for our readers?
ICON will be a major player in the biopharma industry going forward. We believe we are going to drive innovation and execution not just for our partners, but for all of our customers. I think that we have a sustainable, long-term growth path in what is an expanding market worldwide. As we come out of the pandemic, the fact that there are new ways of developing medicines is being welcomed by our customers. We feel we've got the timing right in terms of two growing organizations with a similar culture coming together and we really think we can be a significant force in the industry over the longer term, for shareholders, for customers, for our employees and, of course, for society at large as well. I think that's a very positive message.